It's been more than a month already since we experienced a new normal. Quite a big change for our families- a change in our daily routine, a change in how we spend our weekends, a change in how we interact with our loved ones. It seems like this crisis has put a pause button in our usual life, something we didn't expect would even happen in our lifetime.
I'm sure any parent feels the same way- uncertain, anxious but still hopeful. You've probably asked yourself these questions: "What are we supposed to do the whole day? Does my child really understand this pandemic? And for working parents, "How can I make sure that I'm productive and my child is productive, too?"
Peter Gray and Sean Durham, two leading researchers on child development, pointed out a new perspective on this crisis and they said, "What we have here, ideally, and it could be really, is a reset button, a button that could renew our understanding of children's true needs." This is true and I agree that this is a good opportunity to slow down, to pause and to get to know our children better because we have now more time to be with them.
Many have asked me this question: "Teacher Tanya, what do we do with our children the whole day?" I believe that this is the best time to use PLAY as an ally during this time of crisis. Play is the most natural form of learning for any child, it is fun, it is engaging, it is therapeutic.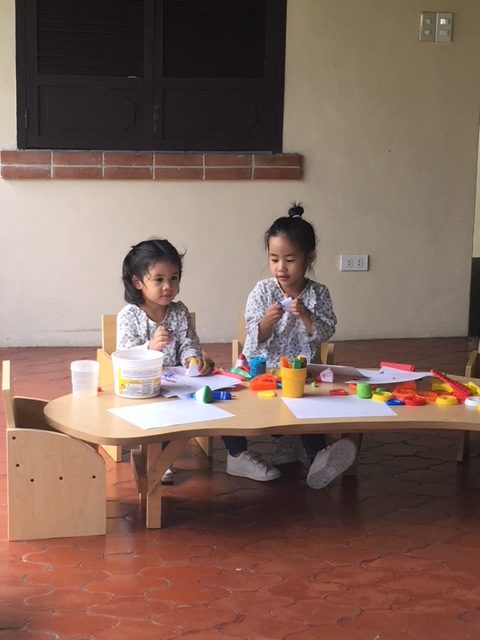 Dr. Honey Carandang, our national social scientist and pioneer of play therapy clearly explained that, "Play is the child's most natural medium of expression. I dare say that it is the child's natural way of being. The child has an innate ability to play. He does not have to learn it from anyone…. Play gives the child a sense of power over his environment. It is an antidote to helplessness and depression because it is empowering. Play is the time and space to be. Playing gives the glorious sensation of autonomy, of freedom. It is deeply satisfying. As it is with children, so it is with adults. Simply, we all need to play." Isn't this enough to encourage us to let our children play all the more during this time of crisis?
It is true that Play during this pandemic can be different. It is not the usual kind of play that our children experience- playing with friends, playing at the park, and visiting play spaces are no longer possible. I can't keep track the countless times, my children asked me this question: "When can I see my friend? When can we go and play outside?" and my heart yearns to someday be able to give them a resounding YES, we can play just like before. But with these limitations, I've seen before my eyes, how children are the most resilient individuals, they get to adapt better to this new set-up, they get better at their independent play and find ways to engage themselves.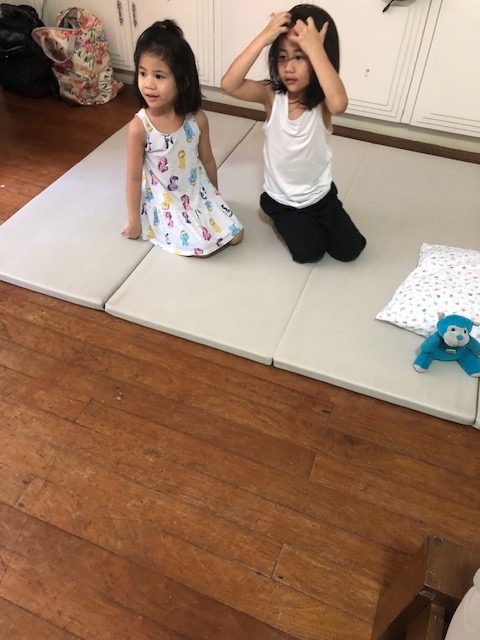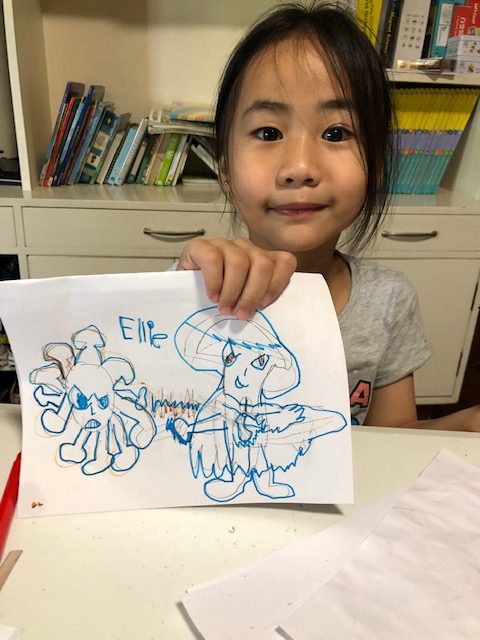 As a teacher, I've seen the power of play and how it affects a child's whole personality. It develops all his domains- physical, emotional, socio-emotional and cognitive development. Play comes in various forms- free play, dramatic/role play, active play, outdoor play, etc.
As a parent, you've probably seen how your children move from one type of play to another one. I'm always amazed in how they can find ways to engage themselves through play while staying at home all day. We should remove the notion that just because a child is having fun while at play, he is not learning, at all. Wouldn't it be so inspiring to see your child engaged and at the same time, enjoying?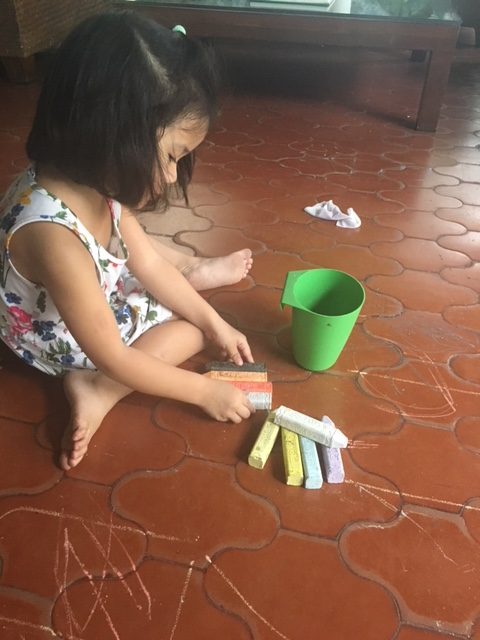 Here are a few tips that you can do at home in order to maximise PLAY for your child:
Allow your child to have FREE PLAY: Let your child choose what he wants to play with- refrain yourself from interfering with his choices. You can even ask your child: "What do you want to do for today?" It would help if you are able to provide a safe play area with a play objects for your child to explore so you can be confident that he'll be okay while he plays independently.
Don't stress out when your child says, "I'm bored", use that opportunity to encourage your child to find ways to keep himself engaged. Boredom allows your child to be more creative with just what you have at home. Trust your child more that he/she can figure it out. Don't help them too much. The more you do this, the more they'll get better at playing, and it gives you the space and time to attend to your tasks at home, too. It's a Win-Win situation.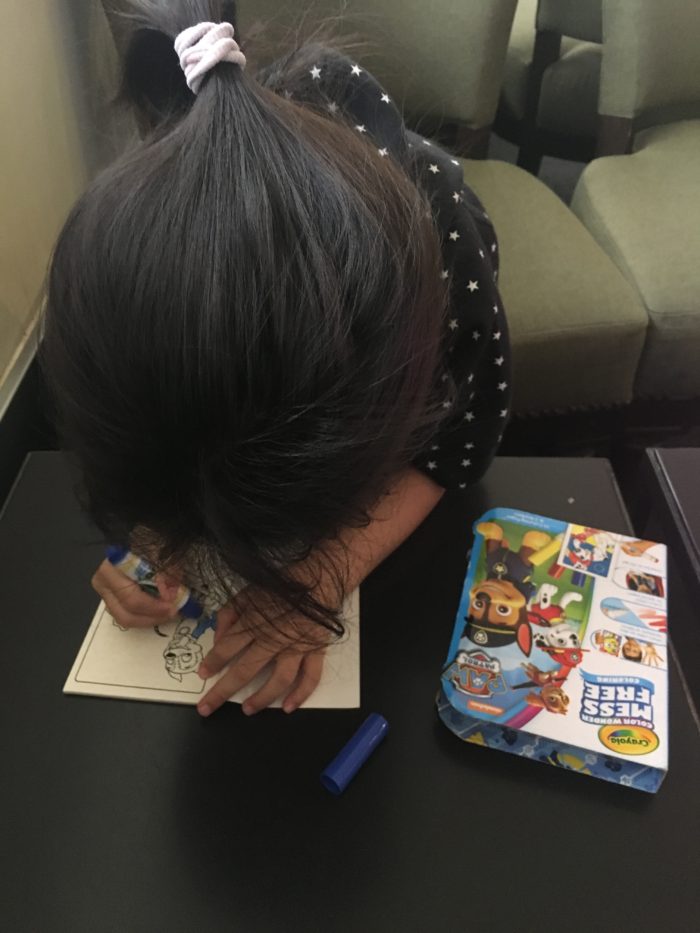 Encourage Creative Play: Through Art, you child can express himself and his thoughts as well as his feelings. You can provide simple materials at home (paper, crayons, markers, newspaper,) so you can do simple crafts (letters/cards to our Front Liners, etc) together and even join free online art classes. For older children, You can also let them play with loose parts- rocks, sticks, bottles, boxes, etc. and observe how they will unleash their creativity through these projects.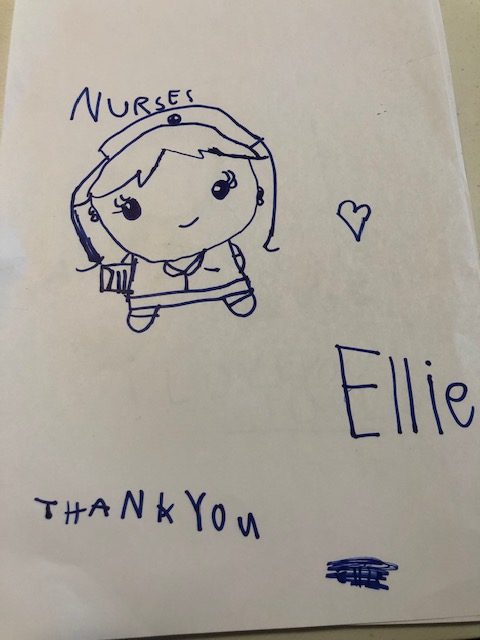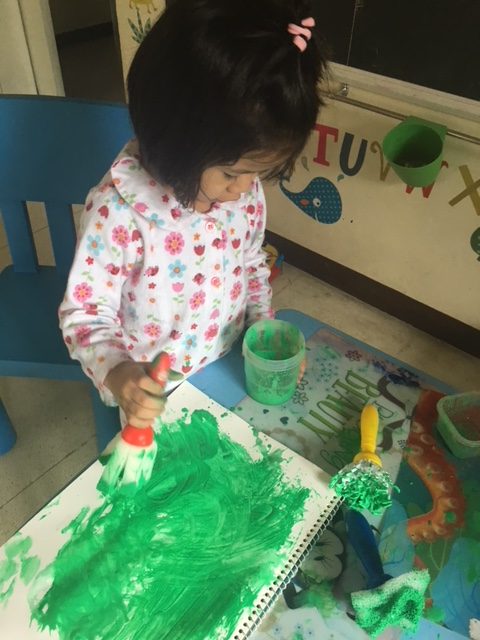 Encourage Dramatic Play: You can provide various costumes/props that you can find in your closet and let your child play pretend with these materials. You will be amazed with how creative your child is. You can even extend this activity by setting up a simple presentation (a talent show, a magic show, etc).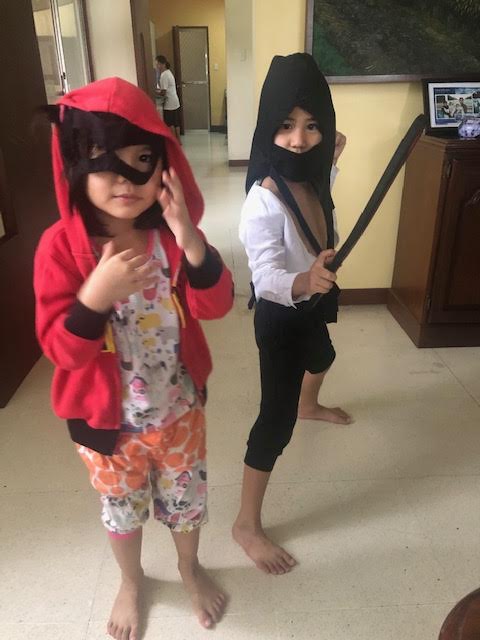 Connect with Nature through Outdoor Play: Think of ways as to how your child can care for Mother Earth through activities like: gardening, watering plants, composting. Being outdoors whether it is in the balcony of your condominium or in the garage would do so much to your child.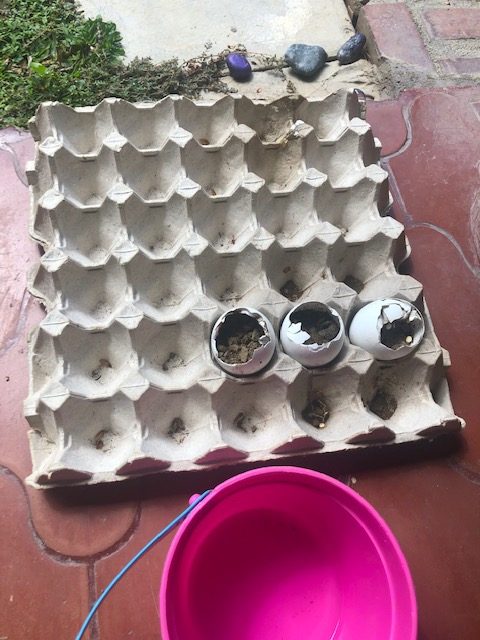 Play with your child: It's good to also find ways to connect with your child. You can do simple movement exercises, do water play, dance and sing together, and even invite yourself to his/her pretend play (for example. 'Can Mama/Papa join your party?" Cooking activities and household chores can also be a way to 'play with your child" as you find ways to involve them with simple tasks at home.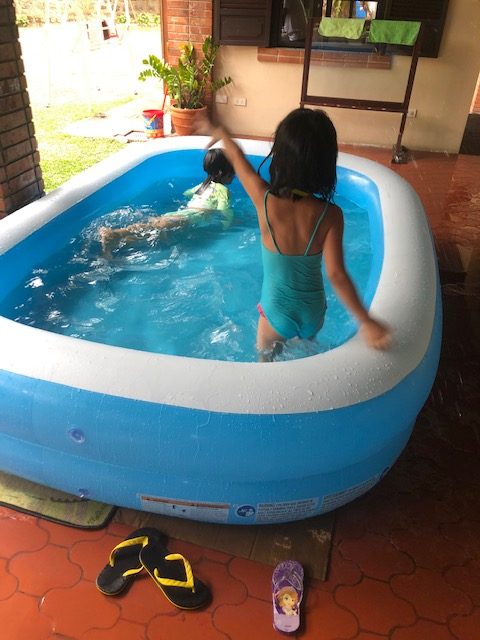 One of the many lessons I've learned in this season is to embrace it with a sense of peacefulness and patience. I've learned to take things slowly and to enjoy my children where they are right now and to not rush them. I've learned to Play more with them.
I'm praying for all families during this time. May we keep on being hopeful. Use this time to get to know them more, to play with them more and for them to also be nourished by your presence and love.
If you want to know more details about the products that I mentioned here, visit this website via https://ogalalaworld.com/shop-now/ or search them on FB: Ogalala World and via IG: Ogalalaworld
I've attached a few more pictures of the products that you can readily order via their website and I'm sure your children would enjoy playing with at home.
This article was written in partnership with Ogalala World. To know more about their advocacy and products, visit: oga-lala.com