There is really something about celebrating Christmas in the Philippines. This is one of my favourite events, not just because it's the most festive, but because it's all about being with a community- catching up with old friends who have become moms too, setting up instant play dates and coming up with the most creative games for the whole family.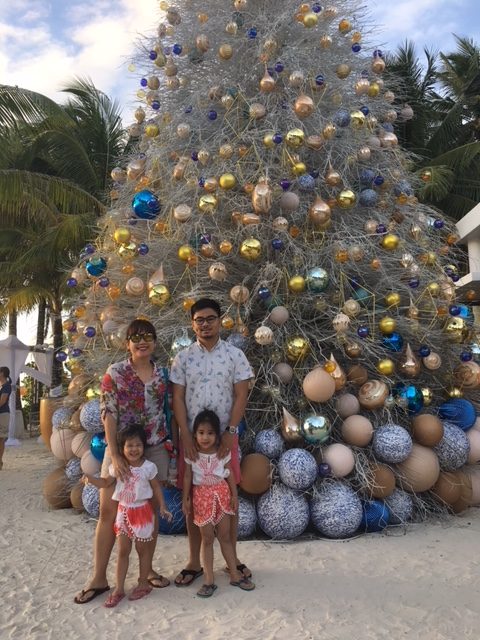 With just 10 days left before December 25, I'm sure that just like me, you are still not done with your Christmas list or probably half-way done or almost done. I've realised that now that I've become a mom, the way I choose gifts for my own children and my relatives have changed and I'd like to share this principle (and I try my best to apply this): be an intentional giver.
I always ask myself this question- Are we choosing a particular gift, "just because (just so we can have something to give)" or are we choosing this particular gift because it will benefit the child?  These are two very different intentions. Whether we are a parent or a godparent, we should always keep in mind the best interest of the child- through the presents we give him/her,  through our presence and through every experience we have with this child. 
In my previous article: http://tanyavelasco.com/your-ultimate-guide-to-choosing-developmentally-appropriate-gifts-part-1/, I pointed out that there are 3 considerations when choosing a gift/play object for a child and these are: 1) it should be developmentally appropriate; 2) it should encourage the child to be active; and 3) it should be safe for the child.
I always appreciate any assistance that I can get when it comes to doing my holiday shopping. Either I ask friends/relatives for suggestions or I do research, but sometimes it becomes time-consuming.
When I found out about the Ogalala Holiday Catalog, I knew that this would be very helpful.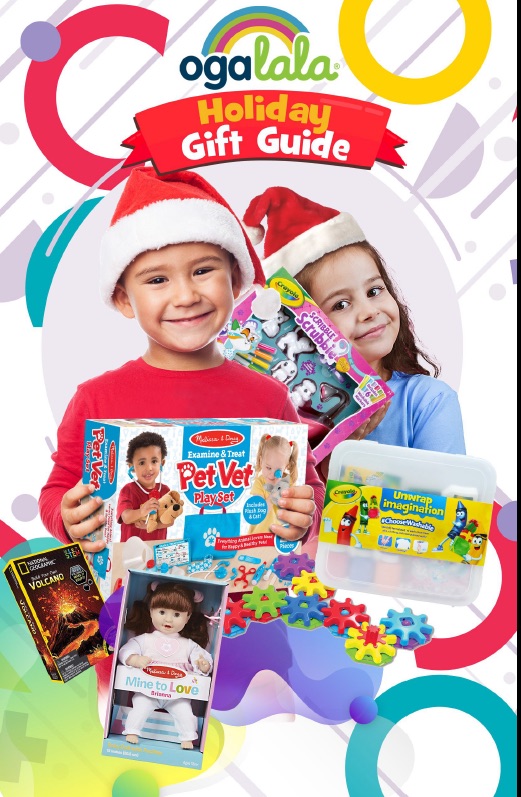 Reading through this catalog, I liked how they highlighted the value of active play and how they emphazised that nurturing play is so crucial to a child's whole being.
The best thing about this catalog is that it's categorised per age (infant to grade school) and it is also categorised based on your budget (ex. items below 500/below 1,000 etc).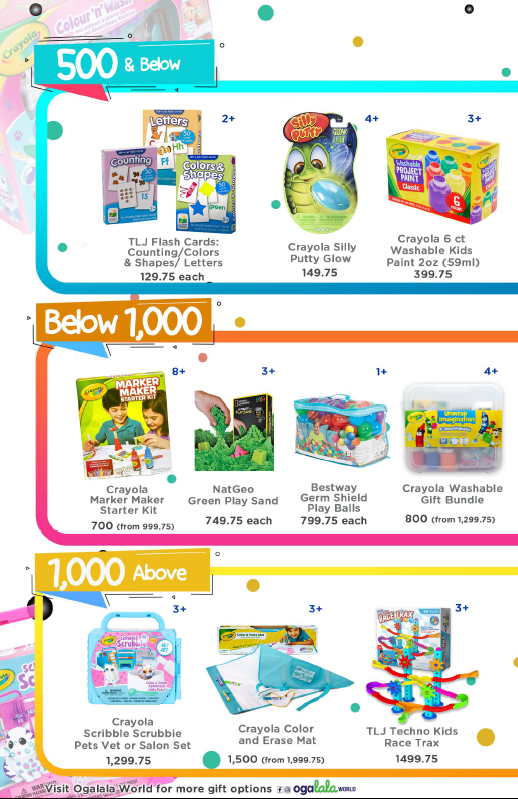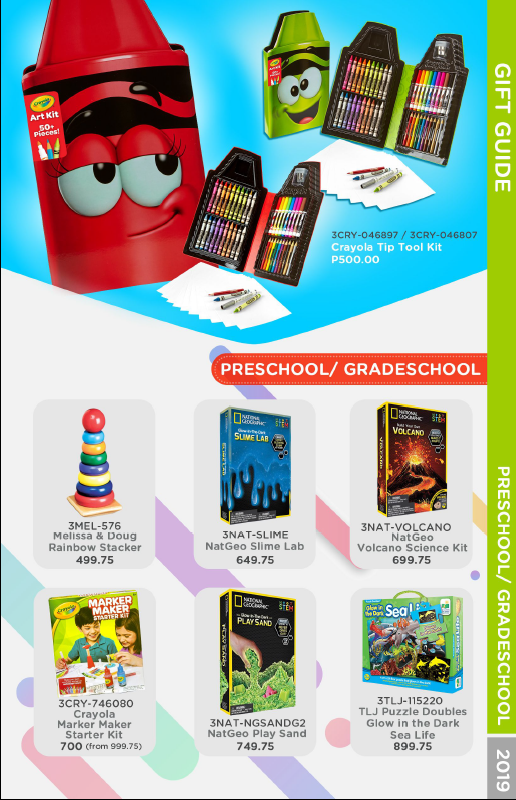 In case you are interested in nurturing a child's creativity (in terms of the arts), it also included a guide based on the age and stage system when it comes to the use of art materials.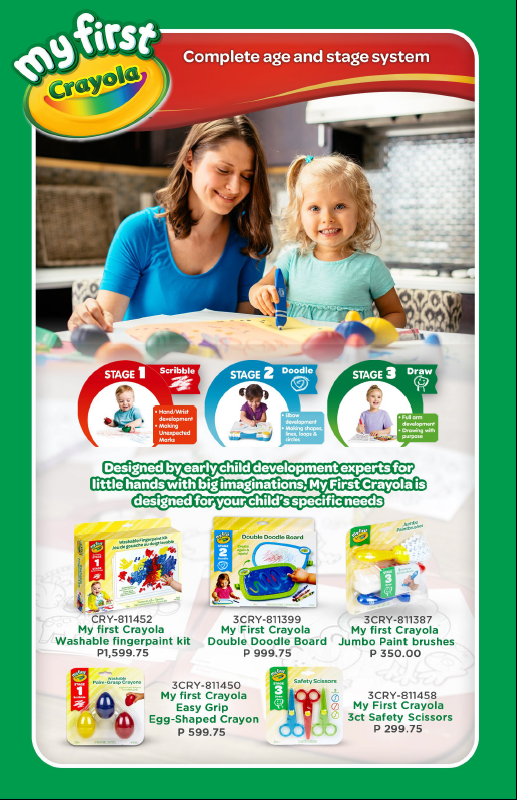 Also, they also pointed out the various interests of children when it comes to play- imaginative play; active play; and independent as well as, cooperative play.
To know more details about the Holiday Catalog, visit their website via https://www.oga-lala.com or search them on FB: Ogalala World. You can also check out these items at any Ogalala Store (Shangri-La Plaza, Ayala 30th, and SM Mall of Asia), select National Bookstore branches, and select Toy Kingdom Branches.
In summary, here are three questions that you need to keep in mind when choosing toys as gifts this Christmas:
Is it appropriate for the age and developmental stage of the child?
Is it safe?
Does it encourage exploration and active play?
Have a blessed Christmas and a Hope-filled New Year from my family to yours! May you have a wonderful time with you family and loved ones.
Isaiah 9:6; Matthew 1:25
A Child Has been Born for us; A son is given to us; Authority rests upon him and he is named Jesus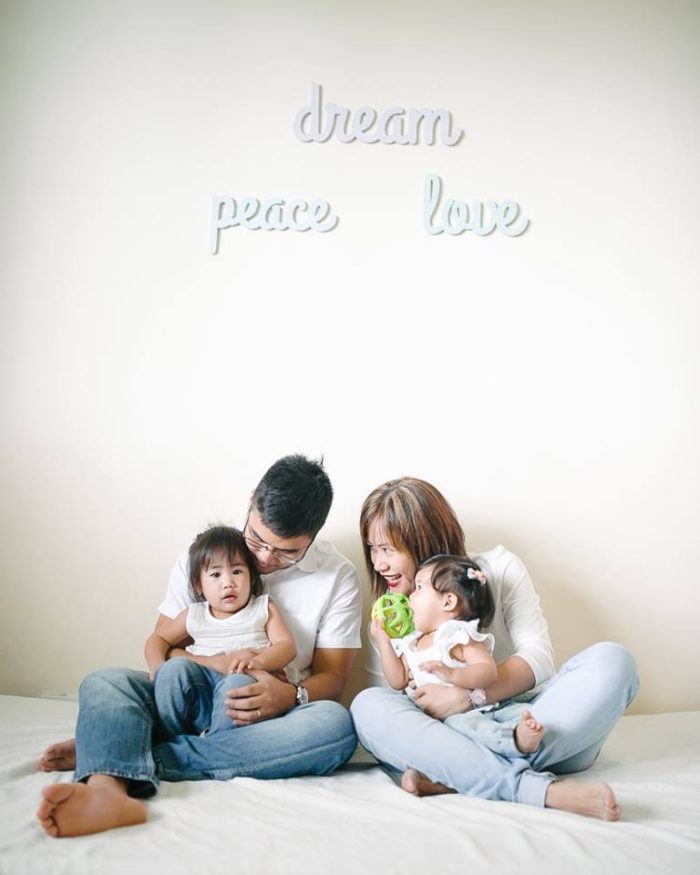 This article is written in partnership with Ogalala World.  To know more about their advocacy and products, visit: oga-lala.com