Every Christmas, my sister (who's a certified Ninang/Tita ng Bayan) would always ask help as to what to give her inaanaks. I ask her two questions: 1) how old they are; and 2) what they are interested with. These 2 questions are very important if you want to make sure that your inaanak/pamangkin would really enjoy your gifts to the fullest.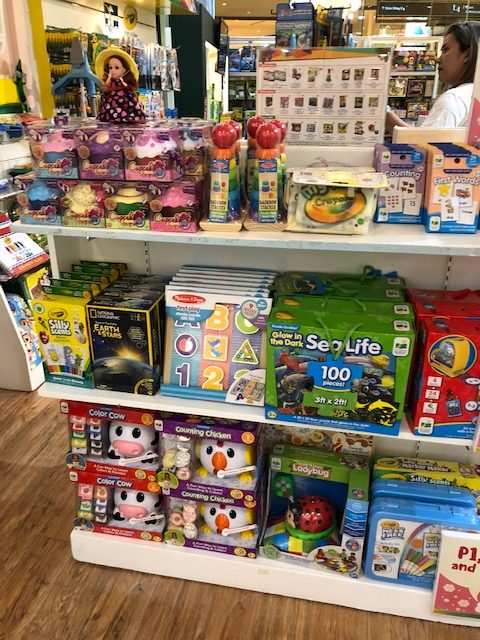 The 2 questions that I always ask my sister pertain to an important principle when it comes to selecting not just gifts but also materials, activities for children, and this is actually called: "Developmentally-Appropriate Practice or (DAP)".
I'm pretty sure that a lot are wondering why go through the hassle of identifying the child's age and interests when you can just grab any "popular toy" or "educational toy" from the store. Or, you would probably reason out that any child would like any toy, anyway.
I really think that it all comes down to being an "intentional giver". Are we choosing a particular gift, "just because (just so we can have something to give)" or are we choosing this particular gift because it will benefit the child? These are two very different intentions. Whether we are a parent or a godparent, we should always keep in mind the best interest of the child- through the presents we give him/her, through our presence and through every experience we have with this child.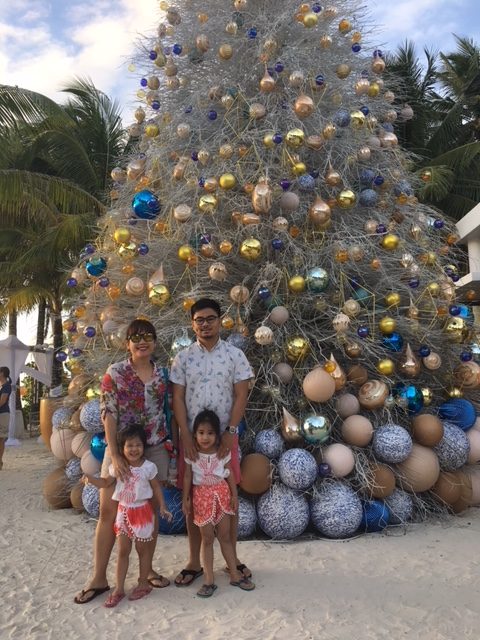 Three important considerations when choosing toys as gifts:
It should be Developmentally-Appropriate: Make sure that the toy suits the child's developmental level and age. It's good to actually find out not just how old the child is but also to know what he likes to play with. If you get to spend a lot of time with the child, watch him when he's playing and see what he likes doing or interacting with while at play. If you hardly see your inaanak, then maybe it would be best to ask the parents what their child loves playing with.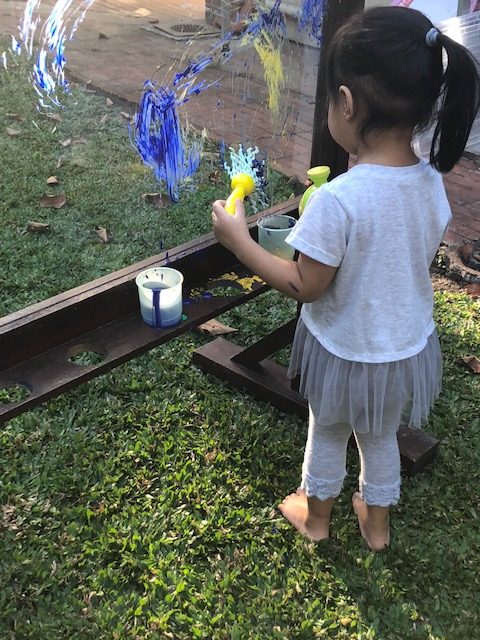 Do you know that toys that suit a child's developmental needs will build his self-esteem as it nurtures that "I can do it" feeling. Toys that are too difficult or even those that are too easy to play with can make a child feel frustrated and thus, a child loses the confidence in exploring the toy on his own.
How would you know if the toy is developmentally-appropriate? Observe the child as he plays- look at his facial expression, listen to the words that he says when he plays or if the child is not yet verbal, listen to the sound he makes as he plays- all of these are indicators of a child who is immersed and focused on something that interests him. The good thing about this is a child learns to focus and ability to give attention to activities. More often than not, it might be a little bit difficult for you to ask him to "pack away" because he just loves playing with this particular toy.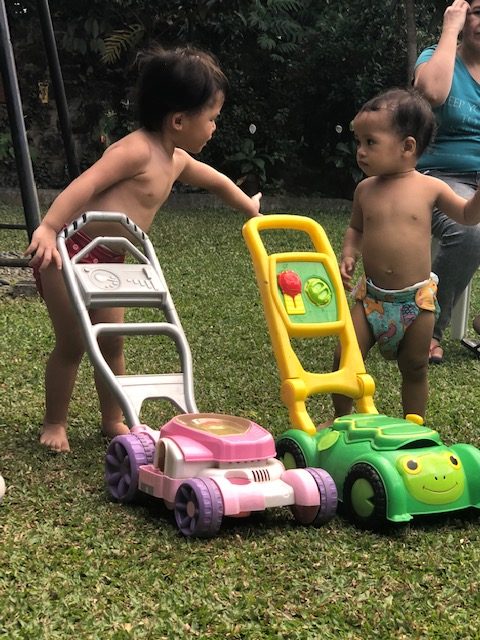 Another good thing about a toy that's developmentally-appropriate, it would help build on other important skills such as, your child's fine and gross motor skills (big and small muscles), his ability to communicate (his language development), his ability to understand cause and effect (his intellectual development- what happens if?); his ability to imagine and create (his creativity) and his ability to interact with others (social development), too.
Please check my next article (Part 2 of this series) for the table of Toy Guide per age level.
2. It should encourage the child to be active child.
Magda Gerber (the RIE founder and infant/toddler specialist) said that, "our active infant manipulates passive objects", which means that, toys should enable the infant or toddler to explore.
Why is it so important to have an active child? Infants and Toddlers are always learning and they learn best through movement and exploration. Ruth Anne Hammond (RIE Associate) mentioned in her book, Respecting Babies (2009), that when babies are not allowed to move (such as crawling), they miss the important cross-lateral movement that is so valuable in their overall brain development. Magda pointed out that when infants are in charge of their own movement in a suitable environment they develop good judgement about what they can and cannot safely do on their own.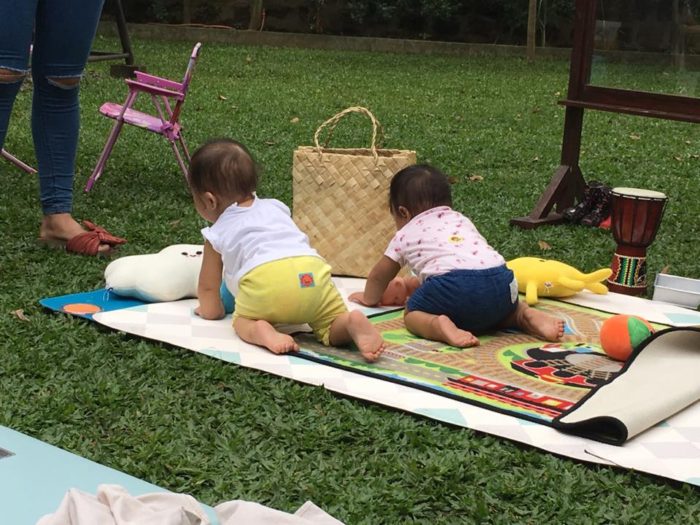 It is the child who should activate the toy, not the other way around. The sad part about toys that are electronic in nature, they are not able to fulfill what a baby needs. Christina Vinder (RIE Associate) mentioned in her article" Toy Guide", "babies are driven to know how things work. They need to be able to see, touch, and mouth the workings of each toy in order to full understand it."
3. It should be safe.
Judy Herr (1998) in her book, Working with Young Children, identified four questions to ask before choosing a toy for the child:
a) can the toy be swallowed?
b) are there small parts that could be placed in the ears or mouth?
c) Is the toy easy to clean?
d) Are there sharp points or edges on the toy?
Avoid play materials that may cause suffocation, those with liquid inside, made of heavy wood and long strings attached. Make sure you read the label of a particular toy and check to see the safety standards that go with it.
In summary, here are guide questions that you need to keep in mind when choosing toys as gifts this Christmas:
Is it appropriate for the age and developmental stage of the child?
Is it safe?
Is it durable? Is it easy to maintain?
Is it of interest to the child?
Does it encourage exploration?
Again, parents keep in mind that, "The best play objects are those which allow infants to be as active and competent as possible at every stage of development". (Gerber, 1998).
*This article is written in partnership with Ogalala World. I'm so happy to have finally found a store that advocates for learning through play. This Christmas, they came up with their Holiday Gift Guide (found via their FB and in-store) to help you choose the appropriate gifts. The items I shared here are available via their online store and their branches (at Ayala 30th and Shangri-la mall). To know more about their advocacy and products, visit: oga-lala.com
You can also avail of my discount using the code: FollowTTanya