About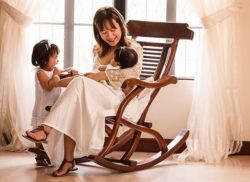 Teacher Tanya is an early childhood educator.
She graduated with a degree in Family Life and Child Development from UP Diliman and received her M.A. in Leadership in Education from Pacific Oaks College in Pasadena, California.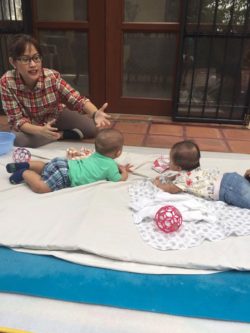 Teacher Tanya has been working in the preschool for a decade now. She has worked both here in the Philippines and abroad. In California, she was given the opportunity to work in different infant and toddler preschools. She was also the recipient of the California Director Mentor Program in which she gained more training on preschool administration. In the Philippines, she worked as a toddler teacher at the UP Child Development Center and served as program consultants to preschools. Teacher Tanya has also been teaching college students (U.P. Diliman and Miriam College) for the past 6 years. Teacher Tanya is also the partner expert on child development of The Parenting Emporium.
 As an infant and toddler specialist, Teacher Tanya handles parent-infant/toddler classes and at the same time, educates parents about respectful parenting (starting from pregnancy until post-birth) through seminars.
Her seminars focus on the following topics:
Understanding your baby's needs
Planning your baby's day
Developmentally Appropriate Activities for infants and toddlers
Caregivers' Seminar: Nurturing Them and simple activities they can do at home with the children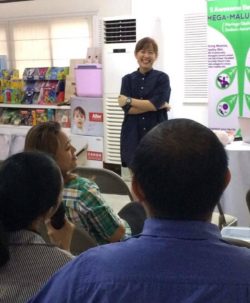 At present, she also manages GURUFIRM, a training and consultancy company on early childhood education, wherein her team conducts teacher training seminars and research projects on Filipino children.Teacher Tanya has written for several parenting magazines and has been a consultant for Breeze Philippines. She currently manages a blog, tanyavelasco.com, where she aspires to use this as a platform to educate parents about the importance of respectful care for babies.
When she's not in the classroom, Teacher Tanya enjoys her primary role as a wife to her husband Mike and as a mom to her daughters, Ellie and Julia.