I always get asked this question: "Teacher tanya, I'm not sure if I got everything I need for my infant. Can you let me know what are the things I need to have at home for my infant?"
This is a very valid question especially during the past 2 years- uncertain times call for families revisiting their budget, identifying what really matters for their home- reflecting on the question: What is that my children really need? and if you have an infant, What are the essentials that a baby would need for the first year?
I always tell parents that having 3 children have taught me so much the past 8 years. I realized that I was purchasing items that won't even last long, mostly because it was bought out of impulse, without much research and without even reflecting on the "why" behind the product. I learned the hard way- and If I look back, most of the items that I bought for my eldest, Ellie, were unused, used but only for a short time, and some I ended up giving away. I only have a few items that I was able to use with my second child, Julia, and eventually, if there were any items that stood the test of time- Nathan is definitely still using them now. Honestly, I can identify less than 5 items that have been with us since we first became parents and indeed, worth the investment.
One of these items that I highly recommend to parents is a baby monitor. Why?
It has multiple uses. Not only can it be used when your child is asleep but it can also be used in other parts of your home aside from the bedroom. In our home, when Nathan is not asleep, we maximize the simple play space that we have setup in our living room. In this play space (surrounded by a play fence), I can confidently leave Nathan to play on his own (because I know that the area is safe), and this play area is adjacent to the living room where Ellie and Julia does their online classes. Given this setup, I get to put the baby monitor camera, which can capture all three of them which allows me the opportunity to attend to my personal immediate tasks-whether it is in the kitchen, or I need to step out to answer a call, etc.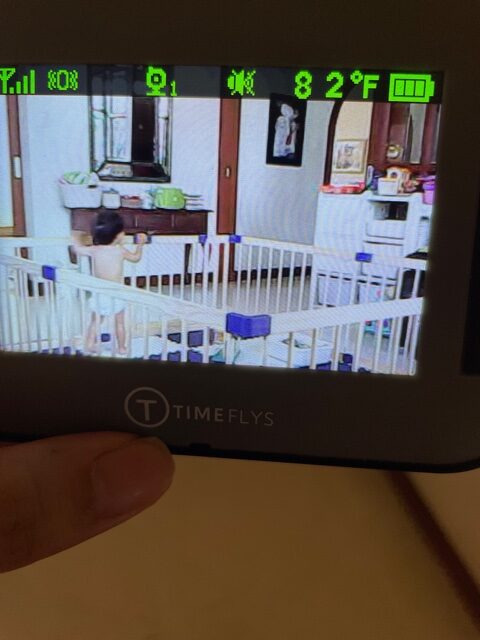 2. It can really grow with your child. This means that you won't just use it when you have an infant- but when you infant becomes a toddler, and later on, a preschooler. I use it also not just for Nathan but also for Ellie and Julia. I love that our family gets to benefit from this simple equipment.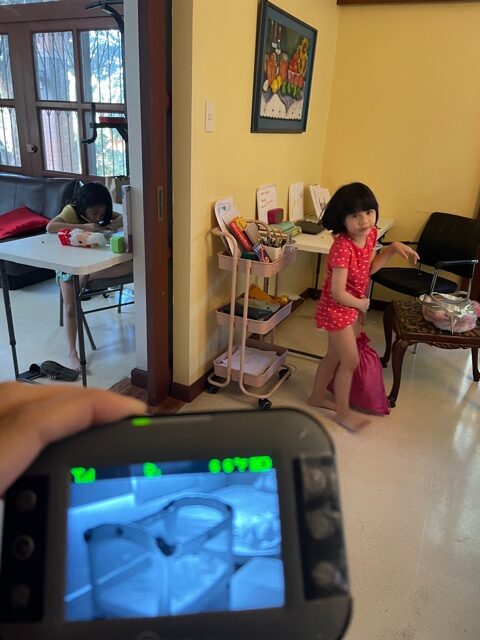 3. Support for every parent. As a mom of three children, it is a challenge to manage my time as a parent and attend to house tasks, add to that other tasks in between. I know that moms would relate to me that we wear so many hats and if there's anything that can help ease these tasks- we welcome them openly. I love how having a baby monitor supports my need to multitask at home. I'm mostly busy in the morning- preparing meals, checking on Ellie and Julia every now and then during their online classes, making sure Nathan is safe in his play pen, and many more. It has helped me a lot in making sure I get to attend to these tasks. Since my home office is in the second floor, I get to take a peek on them while I do immediate tasks (answer an email or just finish up some paper work).
I've shared this openly that I have tried most brands for the past 8 years. We've gone from using one that needed a transformer (because we purchased it abroad) but we ended up not using it too long because it has a limited range. Another one was given to us which was wifi-enabled/bluetooth activated but my husband and I were quite concerned if it's safe to have our infant exposed to it. Some we purchased were very cheap online but we ended up using it for less than a year because it just didn't work anymore. I wasn't really planning on using a baby monitor for our third child, Nathan but after undergoing a sleep learning collaboration with Gabrielle (babysleep.ph), I knew it would help our family a lot if we invest in one.
I was then introduced to TIMEFLYS, particularly the Marathon Series which I specifically chose because of the following features: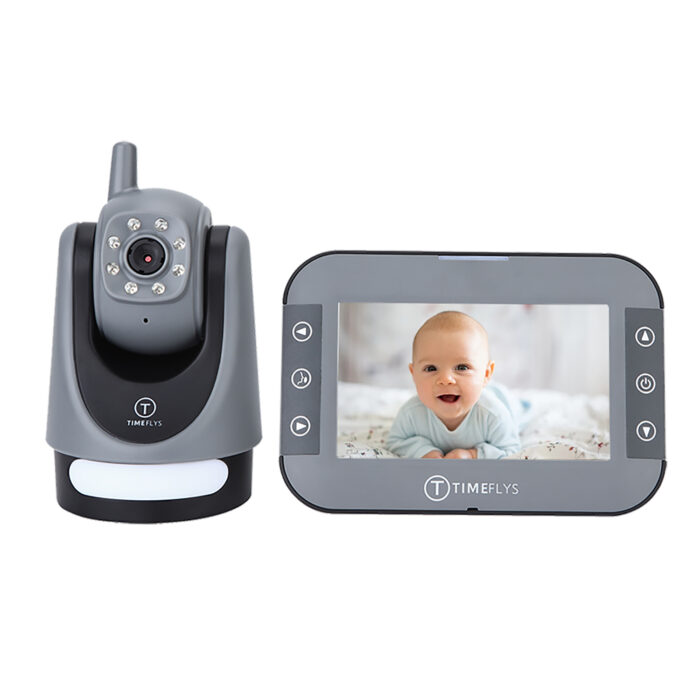 *easy and simple to use. I really don't like complicated gadgets- and it was also easy for our kasambahay to use. Even Ellie and Julia can operate it when I ask for their help.
* the battery lasts very long– it has an operating time of until 9 hours (unplugged). I don't have to keep on charging it.
*it has long range/distance– meaning even if I step out of the house and go to our lanai, I can still use it. For example, when we have dinner with our relatives (which is usually past Nathan's bedtime), I am assured that I can enjoy the dinner because I can easily monitor Nathan even from our outdoor dinner setup (in our garden). PS. Our home has thick walls and we have a second floor-so this means it can reach a good distance. Some brands we have tried in the past can't even function beyond the second floor or when we go to the first floor.
*Two-way communication mode: this allows me to talk to Nathan when he wakes up from his nap and I'm still in the first floor. My older children can also talk to me through this monitor when I'm attending to another task and let me know how they are doing.
*Big Interface: I like that the screen- it is 3.5 inches color LCD- that is really big- large enough for me to see Nathan very well.
*Infrared Night vision: It complements our use of the night light in Nathan's room-I can easily spot him if he's awake because it can be clearly seen.
*No wifi required: Our home isn't wifi-enabled in most parts- and so this equipment is still functional in other parts of the house where there is no access to wifi. It works well in the kitchen (where there is no wifi but where I spend most of the time). Aside from this, I am assured that there is no EMF- and that my children are not exposed to radiation at all.
Other features of this Baby Monitor are the ff:
*Day and Night mode feature for less emission
*Parent monitor with Sound and Vibration alert
*Playable music lullabies (with 8 unique songs)
*Has a remote controlled night light
This baby monitor is one of our favorite gadgets in the home and definitely an essential that I highly recommend to parents. It is an investment that helped us thrive this pandemic and is continuing to do so. This is definitely an essential that a family needs- as the criteria I use in choosing an item for my children- this TIMEFLYS monitor falls within all the criteria: 1) can be used long-term; 2) affordable; 3) convenient and easy to use by anyone in the family; 4) safe and 5) provides support to parents.
*This article was written in partnership with TIMEFLYS Philippines. If you need more information about the product, check out their Instagram Page: TimeFlysPhilippines. The monitors are available at the following stores: @theparentingemporium, @babyzenph, @edamama.ph, @fruitsandtreeph; @momzillaph, @rustanskids, @thenest_attachmentparentinghub, and knotsandpans.com