Classes
Parent-Infant Class 
Young Babies: 3 months-6 months
Mobile Babies:  7 months-12 months
This is a small class of parents and babies who come together in a comfortable and infant-friendly environment. In this RIE®-inspired class, parents get to observe their infant's development through play and get to discuss with other parents various topics in raising their infant. Infants are grouped according to their age and current stage of motor/physical development.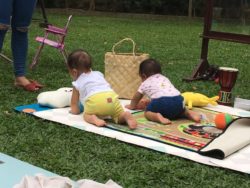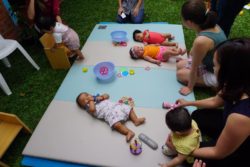 Parent-Toddler Class
12 months-2 years old
This class aims to support parents as they nurture their toddlers. In a RIE®-inspired set-up, this class provides an outdoor play environment where children can explore, be attentive and become aware of his self and that of others. Parents get to discuss and engage with other parents about various topics in raising their toddlers.