When I found out that I was pregnant with Ellie (our firstborn), one of the things that I busied myself with was developing a curriculum for her. Because I am a preschool teacher, my first instinct was to plan a set of activities that I will start doing while she was still inside me and will continue doing after I give birth.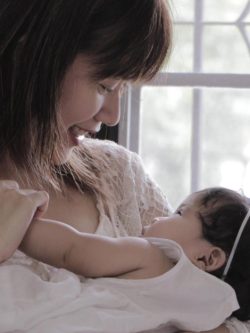 Halfway through my pregnancy, I already had a curriculum set for her. I was excited and proud that I'll be bringing up a child who would know everything because I was going to teach her everything she needs to know. I gladly emailed my mentors (Kathy and Ruthanne, who were infant specialists and early childhood experts in California, whom I met when I was doing my internship and teaching in grad school at Pacific Oaks College), informing them that I'm pregnant and I have planned a curriculum for my daughter. I was surprised when they both told me the same thing: "You don't need those. Read about RIE."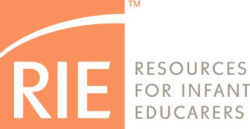 Of course, I wondered why my set curriculum didn't matter and why RIE was far more important. Because they were my mentors, I gave it a try and read about RIE®. The more I discovered about this approach, the more I realised what truly matters to my baby's development. The more I learned about what my baby needed during these crucial years, the more I was led to packing away my binder of activities.
Magda Gerber, the proponent of RIE® coined the term: Educaring® which means, "to really care is to educate" and these two principles: Care and Educate cannot be inseparable. The Educaring Approach believes that we need to respect babies and to demonstrate respect every time we interact with them.
I wondered why Respect is valuable to my child's development, and more importantly, how will it help Ellie achieve her milestones, which I know every parent is also concerned with.
Respecting a baby means so many things for a child's development and this means: According to Magda:
Respecting his confidence and competence
Respecting his authenticity
Respecting his moods and feelings, whether positive or negative
Respecting his stage-appropriate competence in all areas of development based not on age but on readiness
Respect for his need for self-expression and communication
Respect for his style and tempo
Respect for his age-appropriate choices
Respect for his uniqueness in perceiving and interacting with the world,
Respect for the miraculous way human infants are created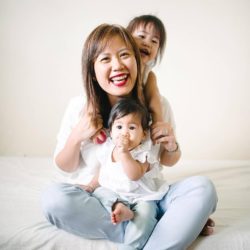 The message that the RIE approach is sending to us is that a baby's development is not just about achieving a set checklist, or milestones because there is so much more valuable than just the product.
RIE is challenging us to take this road less taken- to go against what society is pressuring us to do- "hurry up; what's next? when will your child do this or that?".  RIE is encouraging us that as parents, it's more important to take a step back, and immerse ourselves in the process of our baby's development. After all, they are only infants once. We should not take away the joy that an infant is experiencing as he/she masters his/her own actions.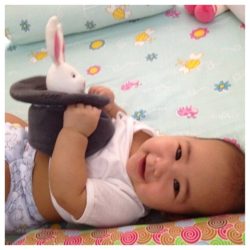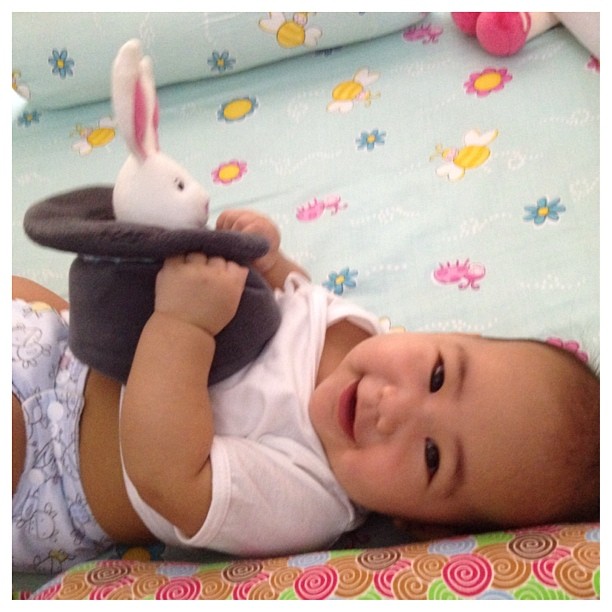 No wonder, Magda would always remind us parents,"Earlier is not necessarily better. So, relax, and enjoy the wonders of infant development." 
If you have the following questions ( and I know you do): 
What milestones should I be looking out for? Should I even look out for these milestones? 
How do I know if my baby is on track?
How do I best stimulate my baby?
How do I support his/her development? How much help do I need to give my baby?
How do I prepare my baby's environment to help him achieve his optimum development?
Then, come and join me this Sunday, September 9 at 2:00 pm, at the Open Cafe Area, Shangri-la Plaza, Level 4 East Wing. Many thanks to Ogalala for inviting me to be part of this workshop. To join this workshop, sign up via this link: https://ogalalaworld.com/workshopsignup/