Every August, various photos of my breastfeeding experience would pop-up every now and then on my Facebook feed. Whenever I see these photos, I would always ask myself: "Grabe, I was able to do this. I never imagined I would be able to do it. That was one adventure."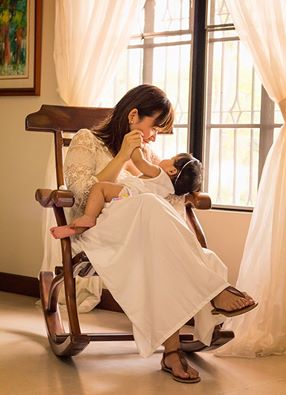 I think no mother would ever forget her first attempt to breastfeed her child. I will never forget how challenging it was for me- because I had an emergency CS. I was torn between taking care of myself and taking care of our firstborn, Ellie. I was blessed to have a very supportive husband, who literally brought Ellie to my side so I could feed her- day and night, night and day. They say that the first few weeks were the most difficult ones but after you've gone through it, breastfeeding will get easier. For me, that was what exactly happened.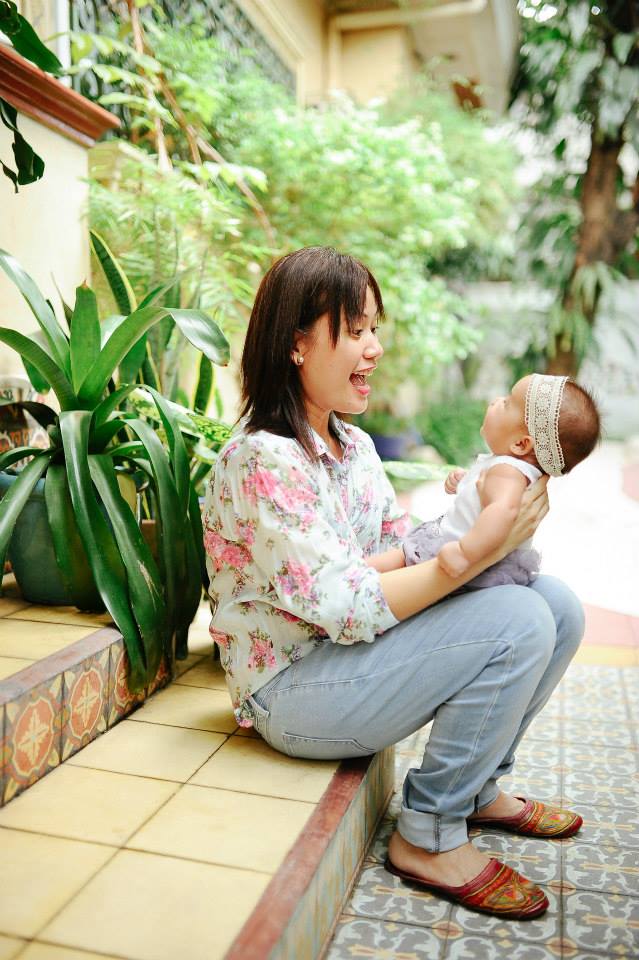 There were moments when I wanted to give up, and my husband (Mike) would always say, "You don't have to do this if it's going to be so hard for you. " I remember clearly what he told me, "How difficult is it? Can you squeeze my hand everytime it's going to be painful?" I asked him, "Are you sure?" He said, "Yes" so I squeezed his hand the first time and all he got to say was, "Ouch. ouch. I can't imagine how you can do this. "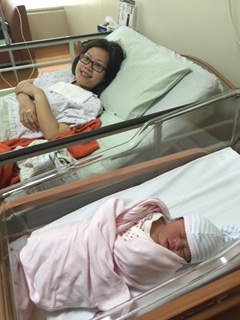 During the first month, I found out that there were several reasons as to why feeding was quite painful. I was still learning how to properly latch Ellie and I also have so much milk that makes me engorged most of the time. I felt so tired too because I was trying to manually express (whenever I'm awake) while struggling to care for my newborn and at the same time, recovering from post-operation. Eventually, we decided to invest in a pump that helped me store just enough milk for the day- and slowly, I was able to build a steady supply of milk, that enabled me to also donate to other moms.
When I gave birth to my second child, It was a lot manageable because I already knew what to expect and was quite prepared for it already. Although the challenge was not merely on breastfeeding but it was raising 2 very young children- the totality of it.
I also learned that breastfeeding your child doesn't mean putting an end to activities/interests that you have committed to or you like doing. I continued to run and train for marathons (in between feeding and pumping)- it was quite time-consuming but it was possible.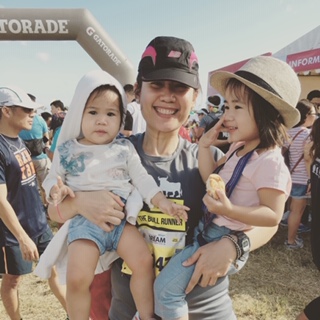 I still gave parenting talks and teacher training seminars (although I chose only 1-2 that I commit to). It was quite a discovery too that I found the most unique places where I can pump and store milk. Name it- I've pumped in bathrooms, principal's offices, school storage spaces, in classrooms, behind blackboards (in public schools). Years ago, breastfeeding was slowly becoming popular, hence, there were not much breastfeeding places for moms.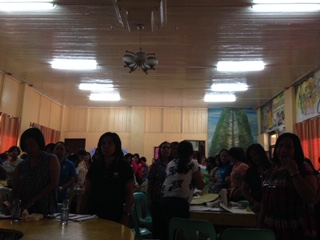 What kept me going? What kept me going? What kept me motivated to continue breastfeeding Ellie until she turned 1 year old, and doing the same to our youngest, Julia?
I really don't know the answer to this. My mantra was one day at a time, one day at a time and before I knew it, the days turned to weeks, to months and to years. It was really the grace of God that sustained me. My prayer everyday is that I would see this as a source of joy, as my way to bond with my children, and may this bond be something that I can look back to, when they grow older.
This breastfeeding experience also taught me a lot about the value of community. When I needed extra milk for my children (because of an emergency trip that I had to take), I got instant support even from strangers. When fellow moms called me to ask for help, it was an instant YES- paying forward was an act that this journey taught me- moms helping other moms.
My husband and I believe that one of the many factors that contributed to a secure attachment between us and our children would have to be- our breastfeeding experience. My husband's presence all throughout these years- massaging my back when I needed one, burping our children after I fed them, supporting me by investing in a good pump that helped increase my supply and just his mere words of encouragement were so crucial to establishing a bond between him and our children.
I would like to thank family and friends who supported me throughout my breastfeeding journey. Looking back, I discovered so much about myself through this journey- things that I can do and capable of achieving. It was humbling to know that a child depended on you for survival.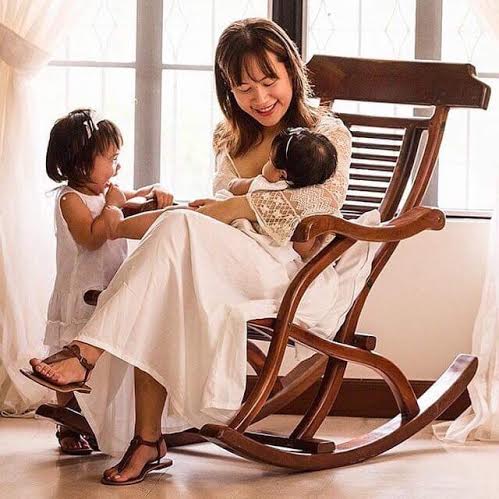 If you are expecting and wanting to try breastfeeding, go ahead and give it a try. If you have tried but it seems not working for you, that's alright. At least you tried. Keep in mind that fed is best.
*This article is written in partnership with Pigeon Philippines. You can check out their items that could help your breastfeeding journey (from Breast Pumps, breast pads, etc.) at leading department stores (Baby Company, Mothercare and Rustans). You can also check them online via their FB page: Pigeon Philippines).