Here's a question I got from a first-time mom, Mommy Rachel.
Question: Teacher Tanya, I'm a first-time mom and I'll be back to work in a few weeks. My baby is just 2 months old. How do I train my yaya, where do I begin?
Mommy Rachel
Dearest Mommy Rachel,
Thank you for sending your question. Congratulations with your newborn. I know how having an infant can be very physically tiring but at the same time, emotionally fulfilling. You are blessed to have support when it comes to caring for your child. It's so hard to find good help, nowadays.
Though the years of working with parents and caregivers, I learned that there is a need to be aligned with the kind of approach we want for the care of our child. Having a sense of consistency and continuity of care helps a lot in how a baby develops attachment and his/her sense of security.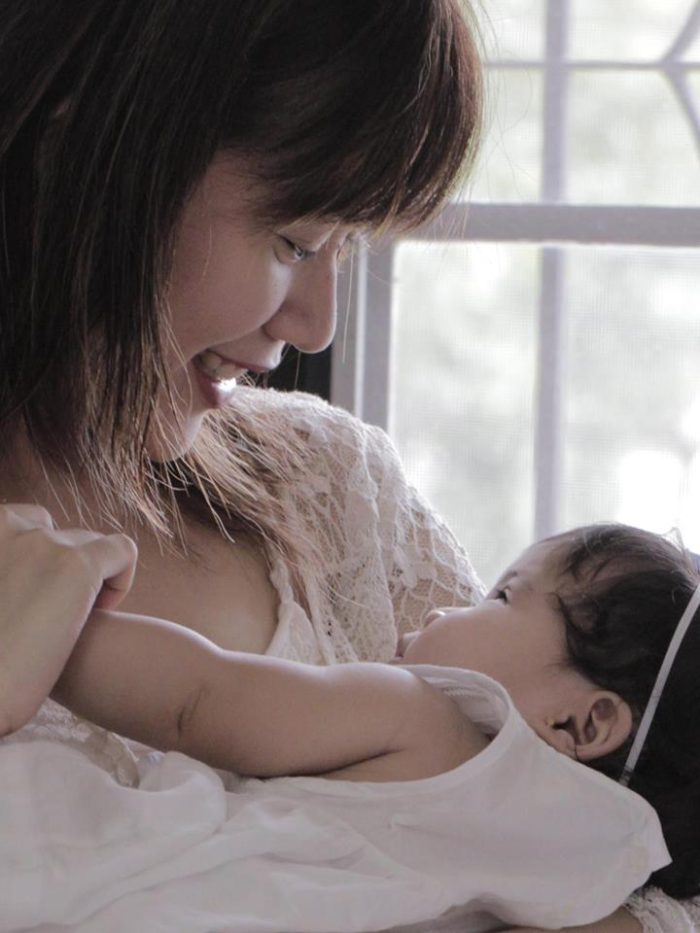 For example, if you change your baby's diaper this way (you probably would talk to your baby before you carry him and let him know that you are going to remove his diaper), but your yaya does it differently (she might not even say a word at all and just do the 'task'), what kind of message are we then sending the baby?
Ruthanne Hammond, a RIE® associate, infant and toddler specialist, author of the book, Respecting Babies, and my mentor, shared this piece of advice that I would never forget. She told me, "when I was working and I had a nanny to look after my children, there was one thing that I told my nanny. I will be the one who will give them a bath. You need to own a routine that you will do consistently with your child, so that your child knows that it is his/her time with you. So my nanny would always joke around and say, I never knew how to give a bath, because you always did it."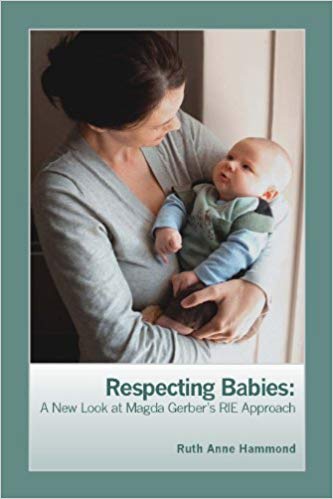 Here are 5 things that you need to let your Yaya know:
Care for the baby with Respect.
Ruth Anne Hammond in her book, Respecting Babies, pointed out, "gentle, respectful touch translates into a point of view that says, 'I am a valuable person who has a right to be respected by others." (p.13) The way we touch the baby will affect a child's well-being, not just now, but also later on. Ruth Anne reiterated this, "a baby's future depends on it. An infant who has been physically respected by those performing intimate care is unlikely to become an adult who allows her or himself to be roughly handled or habitually disrespected by others."
This means that all the activities you do with the baby should model respect- the way you carry the baby, the way you put the baby down, when you give him/her a bathe, when you feed him, etc.
Point out to your yaya that respecting your baby means having eye contact, and calling the baby with their given name.
2. Do things slowly and peacefully with the baby.
Remind your yaya to take it slowly when she's doing the caregiving activities with your baby. If there's no need to be in a rush, don't stress the baby out. The baby definitely gets your level of stress. You become more mindful when you do things slowly.
Based on my experience, I have seen so many caregivers make their 'alagas' feel so rushed. They just carry the baby mindlessly and strap them into the stroller or baby carrier without saying a word. In effect, the baby cries, becomes restless and experience necessary tantrums all because he was rushed.
The only exception is when you really need to be in a hurry, then you need to let the baby/toddler know that you are late and you need to rush a little bit. There's a big difference between letting the child know and just carrying him around.
3. Communicate with the baby by talking to the baby
It is important to let your yaya know that she needs to talk to the your baby. I have seen so many yayas who go about with the care of the baby and not say a single word to the child. Yes, it looks quiet but I think the window of language development for the child is being overlooked because imagine, how much exposure an infant can experience just by having a caregiver who talks to him/her?
Ruth Anne pointed out that that there is research saying that infants and toddlers who were spoken and listened to often have bigger vocabularies and do better in school, later on.
Remind your yaya to talk to the baby, establish eye-contact. Discuss with her what are appropriate words you are using with your baby and point out specific words that you don't want to be said.
4. Communicate with the baby by listening more
One of the important things in communication that we often overlook is the 'listening part'. It is very essential that we learn to listen to the baby. Listening to the baby would mean knowing the cues he/she sends when she's distressed, when she's hungry, when she feels good.
Oftentimes, we already assume that the baby wouldn't understand. But they do. So it is important to model to your yaya how to have a give-and take conversation.
For example, ask the baby if he's already full and wait for 5 seconds, wait for cues that he will send as a form of his response.
Another example, when the baby is crying, teach your yaya to identify the baby's feelings by asking some more, such as: " Hindi ago sigurado bakit ka umiiyak. Paano kita matutulungan? or; "Umalis na si Mama papunta sa office. Nalulungkot ka ba? Gusto mo ba i-hug kits?"
5. Let the baby play.
Studies have shown the numerous benefits of play to a child's whole being. For younger children, they need more freedom for play, without having any interruption at all.
According to Dr. Purvis, "scientists have recently determined that it takes approximately 400 receptions to create a new synapse in the brain-unless it is done with play, in which case, it takes between 10-20 repetitions. "
Some of the parents in my program would often complain that their caregivers interrupt their child's play. They interrupt by packing away the toys even if the child is not yet done playing; or selecting the toys for the child. This is not helpful for the child. Play gives so much joy for a child and if we hinder them from doing that, then it will definitely affect them emotionally. I always tell caregivers, "Gusto mo bang sumaya ang alaga mo? Hayaan mo maglaro" !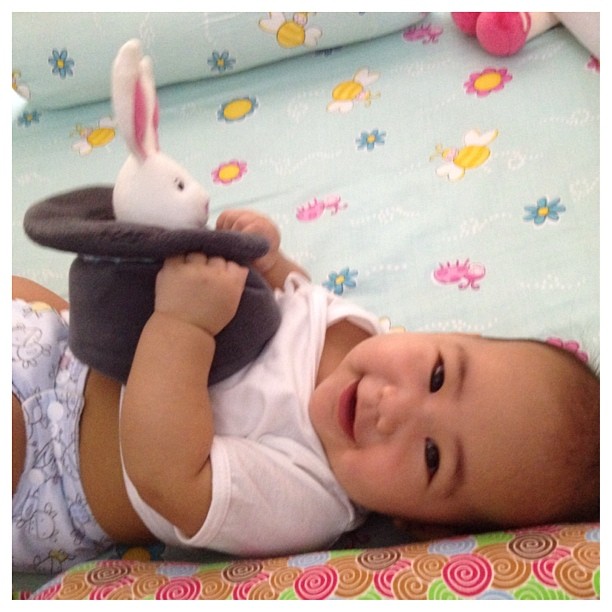 The question is when do we interrupt? We only interrupt when the child needs us- maybe he is hungry, or needs a change of clothes, or sleepy. When the child looks for you, then take that as a cue for you to temporarily interrupt his play.
This is just an excerpt from my Respectful Caregiving Seminar. If you want to know the next schedule of my seminars, please check my Instagram page: teachertanyavelasco or email me: Hello@tanyavelasco.com for more information.
*This article is written in partnership with Pigeon Philippnes. You can check out their items at leading department stores and at the Ogalala Store. You can also check them online via their FB page: Pigeon Philippines.